MyoVision Upgrade Program
Simple, straightforward trade-in and upgrade options for both new and existing customers.
Why Upgrade?
Upgrading your devices will guarantee your MyoVision continues to work for many more years as technology evolves. It's also a great opportunity to experience the newest technology for a fraction of the cost. All upgrades will also receive:
Brand new factory warranty
Latest version of software
And much more!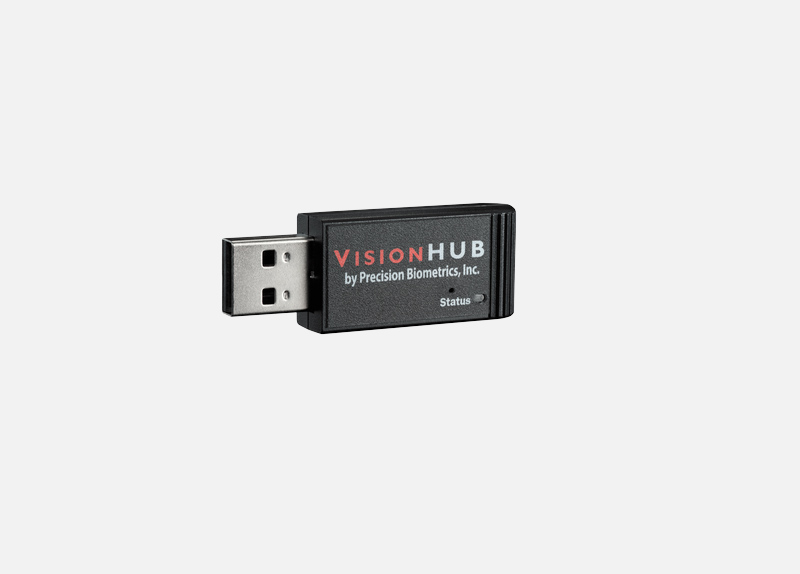 Introducing the VisionHUB
Your PhysioMonitor or SoloVision Hub will be replaced with the new VisionHUB – a small, but powerful wireless receiver.
Just plug it in an go!
Seamlessly scan between multiple exam rooms
Smaller footprint, takes up zero table space which also makes it even more portable.
Connect as many devices to the VisionHUB as needed!
Other benefits of Upgrading:
Faster test time
Increased connectivity with the VisionHUB
Reliable technology is more resistant to radio noise = reliable and accurate test data
Designed and tested with current technology to ensure future compatibility
Continued support of software additions
No moving parts – plug it in and you're ready to go!
New 1 year warranty on replacement parts
New circuit boards
Full cleaning and recalibration to factory new specifications
Latest version of software
New online training platform
New set of supplies and disposables
ScanVision users: rechargeable devices with a replaceable front-end module for easy, cost effective maintenance.
How to Upgrade:
Upgrade your physical devices – most economical value:
Be sure you know which devices you have. Reference the images below. If you are not sure, contact tech support: support@myovision.com or (800) 969-6961 x2
Purchase your upgrade, either online, or by contacting tech support.
A representative will reach out to confirm your order and schedule your return date.
Once your return date is scheduled, a prepaid UPS shipping label will be emailed to you.
Ship your devices within the designated shipping window. When we receive your devices, allow up to 5 business days for upgrades to be complete.
Once upgrades are done, we will return your brand new upgraded devices back to you.
Trade-In your devices – zero downtime:
Trade-in your current devices for a new SERIES-5 system. To learn what your trade-in value is, please contact us: (800) 969-6961 x2 or email support@myovision.com or request a call back: click here. * You must know your system type prior to calling. When you receive the new scanners, using the same box and enclosed shipping label, send your battery scanners back to us. That's it!
SERIES-5 FEATURES:
Improved speed, signal and accuracy
Lightweight, but durable with sealed design
100% reliability
No wires, no plugs – completely portable
Charge from any USB port
Connect to different computers – scan in multiple rooms​
Reproducible with a test/retest reliability of 0.96
INCLUDED WITH UPGRADE:
(1) VisionHUB computer interface
Updated Firmware – for enhanced performance
New circuit board, enclosures and labels
Rechargeable battery
User-replaceable front-post module – for easy maintenance: faster, less expensive, zero downtime
Latest software
New 1 year warranty on replacement parts
New set of electrodes and QuickScan pads
Front Post Module
This new feature solves the ScanVision's most common repair item: corroded posts. Corrosion is inevitable, and when you start noticing its effects, it's likely too late. Repair means a phone call, diagnosis, and RMA ticket. Then shipping your devices in for repair. This process can take weeks which impacts your bottom line – a side effect we don't want to see.
Now, the whole front-end is removeable and user-serviceable. Replacement takes a matter of minutes – Zero downtime. Save yourself the hassle and headache of future repairs and ensure your devices is in excellent working condition for years to come. Upgrade your ScanVision to the latest SERIES-5 Rechargeable